WiFi Signal in Your Garden
Garden party and barbecue season just come and you are almost ready for it. You have all equipment for great fun. The grass is cut, the coal was bought and the only missing thing is the strength of the WiFi signal coming from your house. Your family, friends and colleagues will come for sure with their mobile phones and they will ask for sure for your WiFi password access. You checked this many time before and the truth is – the WiFi signal is very low. Your WiFi router from your ISP is on the other site of the house and you would like to find the way to bring it closer. How to solve this issue?
Technology Will Help You
Surprisingly, there are many ways to solve this issue and you need to find the best for your needs. Fortunately, nowadays technology offers very smart solutions and you could search the Internet for it. I have three different solution for you
First Solution – The Cable Router
You could, for example, buy a long Ethernet cable and a cheap cable router just for this purpose. You power on the router and connect with your first one by the Ethernet cable. One end of the cable, you plug-in into your home router and second end you plug into your temporary access point. This is simple and relatively cheap solution and the only disadvantage would be the cable dangling on the floor and stairs. It's very effective and after the party is over you could dismantle this. Just remember that you need to buy a cable router not a broadband one. It's easier to install and no complications during setting up.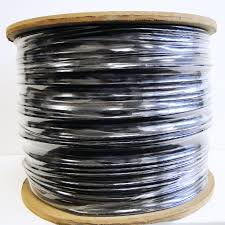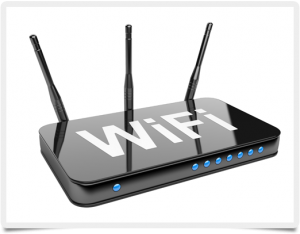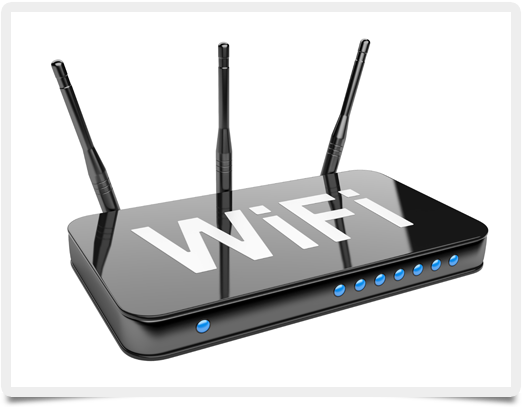 Second Solution – WiFi Power Line Adapters
The second solution could be WiFi Power Line adapters, which are always coming as two plug adapters. First one you plug in next to your home router into an empty electric socket and connect with a short Ethernet cable to the router. The second adapter you plug into the electric socket as close as possible to your garden area and wait when all lights will show the readiness for full actions. Power Line Wi-Fi adapters are very efficient and time to set them up is very little comparing to the first solution. The main advantage is no dangling cable Ethernet cable around. If you would like to see the instruction how to set up the powerline adapter I would recommend this video:
https://www.youtube.com/watch?v=bdPXFEWTb9s&t=2s
Third Solution – Power over Ethernet Adapters
The third, a very efficient but a bit demanding in technical knowledge solution, is Ubiquity wireless adapters. These kits using Power over Ethernet solution, PoE for short and you need to buy next the device also a longer Ethernet cable. The instruction for setting up is relatively moderate and the WiFi signal will improve. For more description about this kind of adapters you can find in this article:
Improving Wi-Fi signal in your location – Power Over Ethernet
Summary
Whichever solution you choose the WiFi signal will dramatically improve. Your guest will be happy to watch YouTube and Facebook videos and search websites without visible issues. Have Fun. If you need more technical assistance with this subject – ITBox Computer Services is ready help you with it.