Unusual Wi-Fi Request
When I picked up the phone and heard the request I was a bit surprised. My good client, who asked me a few times for some networking jobs in his house, this asked me for extending a Wi-Fi signal in their community church.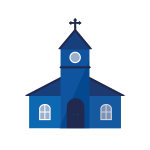 The Only Question
In the past, I was extending wireless signal in the flats, houses, warehouses, shops and offices but in church never. The first question what I wanted to ask was the purpose of this installation. To give mass goers access to the internet during mass or play online games for impatient children. And the answer was to give the Internet access to put their Sunday Mass video live online on Facebook and YouTube.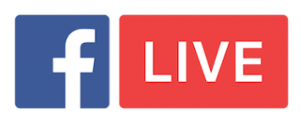 Pre-work Examination
So, I packed my tools into the ITBox mobile and drove to see this challenge. I checked an opportunity for easy install Wi-Fi Power Line but too many power circuits so this option was left behind. I knew from now that the only option is to run the Ethernet network cable and at the end of it to install an access point. The only question was which way. Outside or inside, drilling or knocking the wall. After next 10 minutes, it became clear that the only option is to run the cable internally.
Cutting, Drilling and Clamping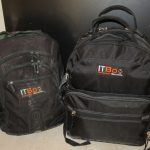 The next morning, I packed my cables, plastic trunking, charged my drilling machine and was ready for this non-religious work. With great support of local servants of The Saint Olave's church at Manor House Underground Station after approximately 3 hours the Wi-Fi start working. The Wi-Fi signal has been great and the internet was fast. From now on their Sunday masses can go online without interruption. If you would like visit the place and their free Wi- Finoproblem. https://www.facebook.com/pages/St-Olaves-C-of-E-Church/893258634125428
Summary of the Task
It was a great piece of work and satisfaction. Something like this was great. In the past I have seen electric cables run by electrician and sound cables run to church speakers. But the Ethernet cable never. It was good experience and hopefully not the last one. If you have a request for running an Ethernet cable for remote extension, remember that ITBox Computer Services is always ready for new challenges.