Poor Wi-Fi reception
I have many requests like this in my daily practice. For example, there is a three-floor house and many rooms in it. The internet is coming to the house and it has fibber-optic so the speed should be good. The router is new, but the Wi-Fi reception in the house in very poor. So, websites in any browser upstairs rooms open very slow and watching online movies is simply impossible. The computers and other mobile devices connects to local Wi-Fi, but the experience is far behind normal satisfaction. The only space where the Wi-Fi really works is next to the router. The questions to me are – Can you help me to give strong and reliable Wi-Fi signal on every floor and in every room. Can you do something so there will be no more complaints about the Wi-Fi in the house?
Every Tools Can Be Helpful To Accomplish A Job
My answer is always the same – Yes, I can do it and please let me know when would be the best time to appear to heal the Wi-Fi situation. I know many different tools and methods how to do it so it is just matter to exam closely the house. After applying the best Wi-Fi solution, running the speed and reception tests I can inform the users that everything is OK now. At least in theory it sounds simple step-forward job, but it often takes more time and costs some nerves and sweating to accomplish the task.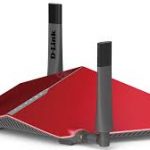 Simple Job Example
A few weeks ago, I had this kind of Wi-Fi healing requests and at the beginning everything was running according to my normal plan. I connected the Power Line base adapter next to the Internet router and copied the settings to a Wi-Fi adapter to do the same job upstairs. I thought that one Wi-Fi Power Line adapter will be absolutely enough but to my surprise I was wrong. In this situation, we had to apply one more wireless power line adapter to make everything working perfectly. Every corner of the house was covered by good wireless signal and every user was really pleased with it.
Individual Conditions Varies
The real issue are not only electric cables which can be pretty old, but also the quality of the walls in a house. These walls can create a perfect isolation barrier for wireless signal and something extra must be added.
If you leave in an older Victorian house and you have a few floors up be ready for my visit. Sometimes the solution can be very simple but sometimes extra drilling in the walls and plastic trunking will be necessary. In most of the cases simple Wi-Fi power line adapter will be enough, but sometimes running 20 or 30 meters of the Ethernet cable will be absolutely necessary. It really depends on the individual conditions.
ITBox Is Always Ready To Help
If your local Wi-Fi signal struggles to pass the walls in your house, remember that ITBox Computer Services is always ready to help you with your issues.