How To Connect Your Remote TV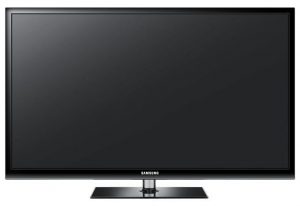 This kind of job request is getting more and more popular nowadays. Customers and clients have two or three TV sets in their properties and want to make them connected. A few years ago, this kind of job was simply impossible as every TV set had to have a separate TV satellite or cable box. Today as the technology wants to fulfil every need of consumers this task is achievable and not expensive.
Your Personal Home Studio
Let's imagine or draw a situation that you have a TV set installed and attached to the wall. The place is located approximately 20 meters from your TV satellite or cable box. The only way what you know so far would be to run a long HDMI cable. These kinds of cables are quite expensive and inconvenient to run about your rooms and stairs. Additionally, the quality of the signal drops quite dramatically so all your actions are not good for anybody. But, is there any solution in this situation what you can use. Yes, it is and quite easy to accomplish.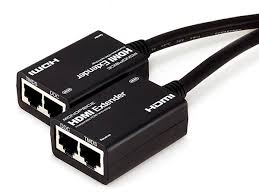 Your Wanted Solution
Your solution in this situation would be an HDMI over Cat5/Cat6 extender. This device is built from two parts – the sender and the receiver. There are many manufacturers of this device on the market so it is matter how much you can spend and how long would you like to want for delivery.
How to install the HDMI Extender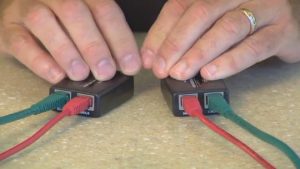 First, you take the Sender box and connect to your source signal device by an HDMI cable. Second, you take the Receiver box, power it on to the mains and connect to your TV set wherever you want by another HDMI cable. First two tasks were simple, so now is time for something more challenging. You need to connect Sender and Receiver boxes by an Ethernet cable. Depending on the manufactures you would have to use a single or double Ethernet cable. The length of your cable can be between 30 or even 100 meters. If you cannot buy 100 meters' ready done cable you need to ask a network engineer or electrician to make this one for you. When two boxes are connected, you can choose the correct source of signal on your TV and see the results of your efforts. Don't forget that you need to mask and hide your Ethernet cable laying on the floor.
The Last Piece of Advice
If you need any advice or consultation how to technically do it, ITBox Computer Services can help you.